Information
Mit diesem Update wurde die Liste der Registrierkarte überarbeitet. Es ist nun möglich alle Registrierkarten auf einmal zu schließen. Auch das Schließen einzelner Registrierkarten ist jetzt möglich. Siehe Screenshot: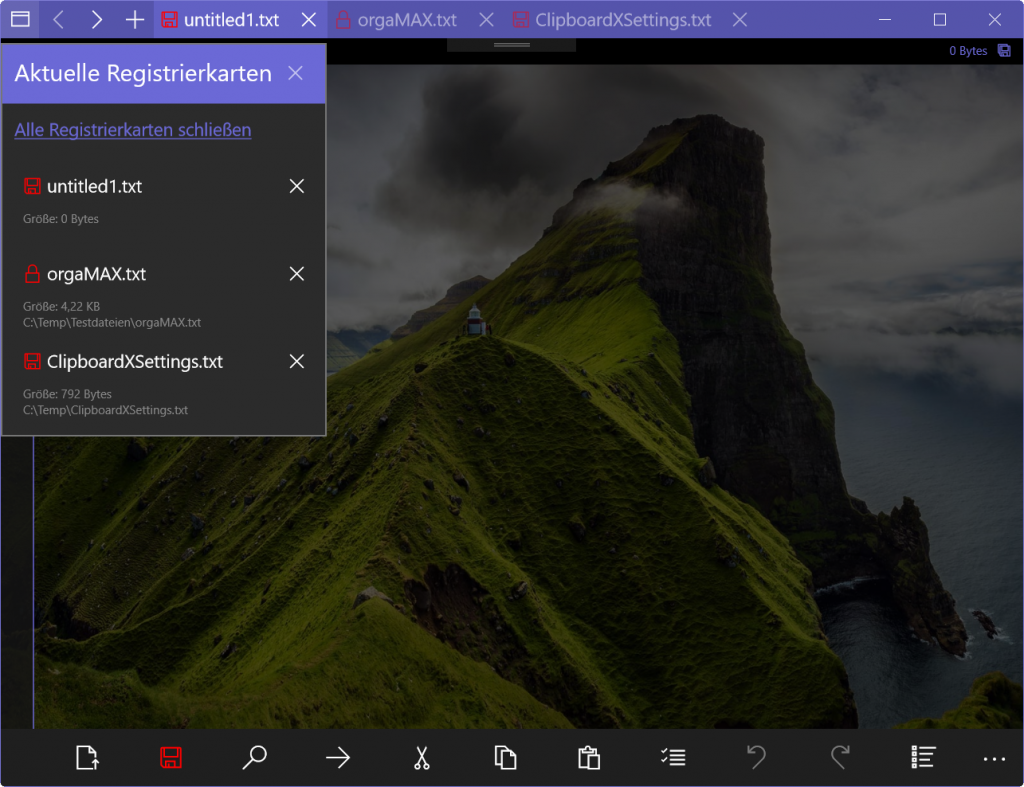 Zudem wurden die Lokalisierung von Fehlermeldungen im Quellcode optimiert. Mit dem Einsenden dieser Version wurden die Screenshots im Windows store aktualisiert. Diese waren vereinzelt in den einzelnen Märkten schon sehr viel älter.
Vollständiges Änderungsprotokoll
Add feature to close tabs directly in the tablist 
Add feature to close all open tabs in the current view with the tablist
Disable option to choose how to open files. Files will always open in a new tab.
[google-translator]
Administrator dieser Website.
Was mich interessiert? Ganz klar Musik, Fotografie, Reisen und IT.
– Head of Support bei deltra.com